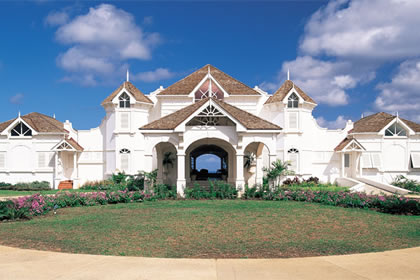 Villa in the West Coast of Barbados
Known as "the Platinum Coast," Sugar Hill is located on the West Coast of Barbados in the parish of St. James, home to some of the most exclusive hotels and restaurants in the world.
St James also boasts some of the most beautiful beaches on the whole of the West Coast. With their find white sand crystal clear waters reflecting the cloudless sky's azure glow, St James's beaches are havens for locals and tourists.
Receiving a makeover in 2011, including the planting of a hundred new trees, Brandon's Beach fits virtually everyone's needs. With stunning views, plenty of nearby places for food and drink; resources for volleyball, football, kayaking, windsurfing, jet skiing, and a multitude of other activities.
Less than a mile away is Bell Buoy, a stunning dome-shaped reef offering the best beginners' scuba diving and snorkelling on the island.
For visitors with surfing in mind, the Soup Bowl at Bathsheba features up to 12ft waves in season (October to March). Attracting beginners and professionals from all over the world, eleven-times world champion Kelly Slater called the Soup Bowl "one of the top three waves in the world".
Designed by internationally-renowned Tom Fazio, three-time winner of Best Modern Day Golf Course Architect; the Sandy Lane golf course has been known to attract everyone from first-timers, large corporate groups, and even the likes of Tiger Woods. With breathtaking views of the West Coast Sea, a round of gold at this 18-hole course is sure to remain a fond memory for a lifetime.
With a wide variety of bistros, grills, cafés, and beachside restaurants ranging from relaxed and informal to fine dining; you'll never run out of new and exciting places to try fresh local food.
To make an evening a little more special, Groots, Cocomos Daphne's Mango's, The Lone Star, and many other dining locations offer tables based on the beach itself, allowing you to enjoy delicious fish plucked just hours ago from the same beautiful ocean vista presented as your mealtime view.
For something more relaxed, Bajan rum shops offer delicious snacks and local drinks, while Holetown, featuring dozens of smaller food establishments, allow you to grab a quick bite to eat while exploring the boardwalk.